Skip to Content
You will embark on a journey of the soul during your stay the Ojai Valley Inn. We have created an activity program that will stimulate your senses whether your are joining us to relax or to play, as an adult getaway or as a family vacation.
Honey Tasting
Allow your guests to get a true sense of Southern California honey. We will arrange a table at your cocktail or dinner service with 10 different types of honey from the surrounding region. Guests will be able to taste at their leisure and learn about honeybees from our resident beekeeper.
Interactive Cooking Class
Our team of culinary professionals can lead an interactive and educational demonstration at The Farmhouse Ojai that will explore locally grown and regionally raised ingredients while engaging the senses.
A Taste of Ojai
Within Ojai and neighboring cities, dine arounds can accommodate up to 300 people with buyout opportunities and private dining rooms.
Dine Arounds
Downtown Ojai has numerous upscale and casual dining options all within a short 10 minute transfer from the resort. One of a kind flavors that embrace local urban farm growers and sustainable ingredients. Dine around opportunities can accommodate up to 300 people.
Ojai Olive Oil Tour
The climate of the Ojai Valley is similar to the Mediterranean and features the ideal growing conditions for a variety of olive trees. Discover the flavors of our locally grown oils and balsamic at Ojai Olive Oil or at a private tasting for your event.
Wine Tasting Tours
The Ojai Valley is home to several notable wineries within minutes of the resort. Wine tasting, vineyard tours and events are all available for both small and large group functions.
Pink Moment
The Pink Moment is a rare phenomenon that happens just prior to sunset when the Ojai Valley is awash in dramatic pink and purple hues. We celebrate this with our Pink Moment champagne, cocktails and sunset colored evening décor.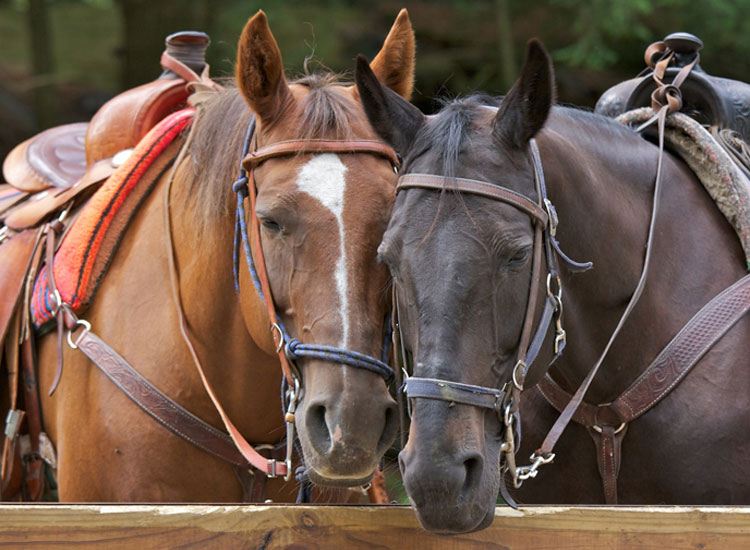 Trail Riding
Saddle up for a one or two hour ride through the Ventura River trail or up into the Enchanted Forest. We offer horse-back riding for the beginner to intermediate rider. While relaxing at a leisurely pace for an hour-long ride in the valley, riders enjoy breathtaking views of the Topa Topa mountain range. The forest ride goes through Rice Canyon, Wells Canyon and into the Enchanted Forest, riding over ridges and through valleys for two hours. A faster pace possible with experience, this is a good ride for the intermediate to advanced rider. Our ride takes you high above the picturesque Ojai valley with breathtaking views.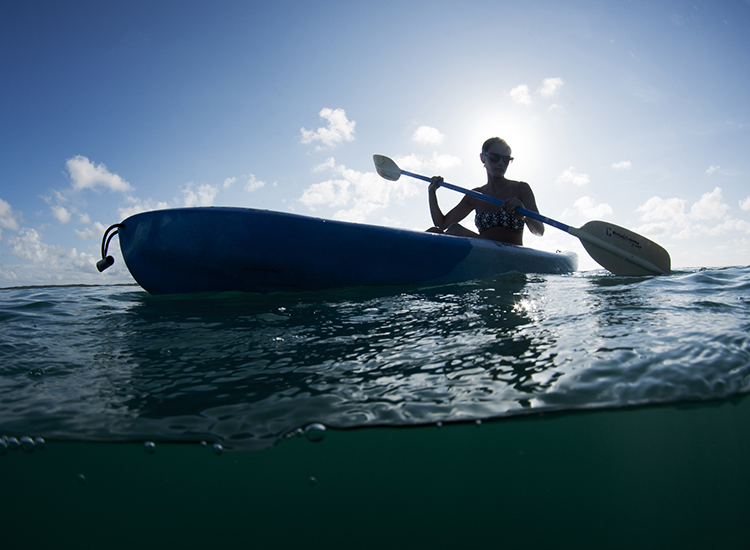 Sea Cave Kayaking
Unique to the Ventura coast, the second largest collection of volcanic sea caves is just minutes away from the harbor. Charter a vessel to begin your adventure in the pacific ocean while enjoying up close kayaking through a marine wonderland.
Artist Cottage Experiences
Awaken your creativity at the Ojai Valley Inn's haven for self-discovery and expression. Choose from a variety of activities such as candle making, paper marbling, pottery painting and more as we learn, explore and create artful interpretations of the world we see.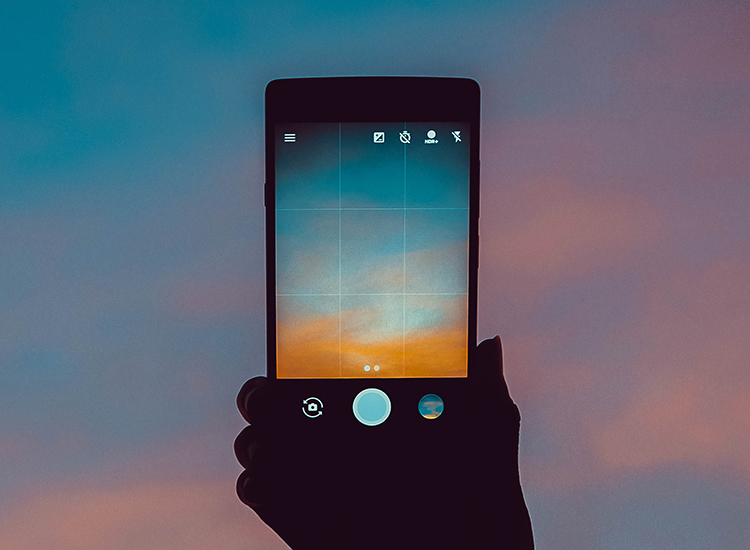 Photo Scavenger Hunt
This popular activity is the perfect combination of teamwork, brainpower, and competition. Use your smart phones and a set of clues to traverse around property snapping photos at various locations. Success is judged on time of completion and creativity of the photos collected. Photos will be provided for a great take away from your event.
Jeep Mountain Tours
Join Cloud Climbers for a unique Jeep tour adventure in their custom, canopy-covered Jeeps. These professionally guided excursions celebrate the history, flavors, and beauty of Ojai. Discover why Ojai has long been a haven for artists, musicians, nature lovers, health enthusiasts and spiritual seekers. Learn about the area's history, native plants and wildlife, and enjoy the many flavors of Ojai with stops at a local olive oil ranch and winery for tastings.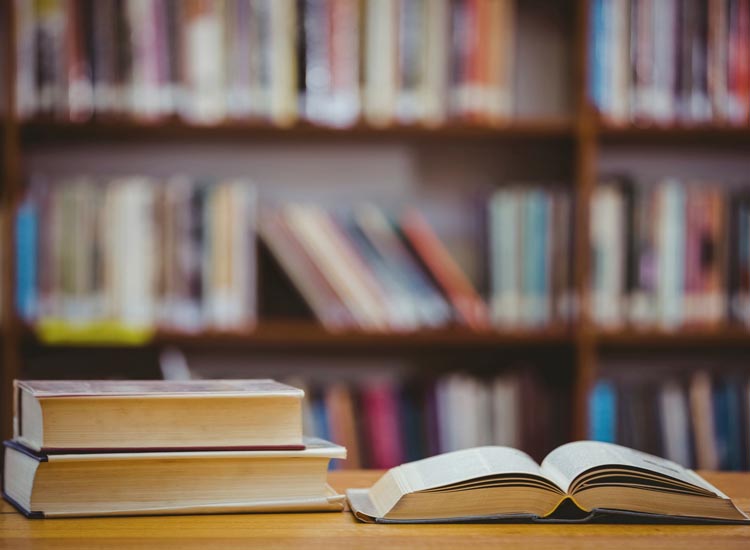 Reagan Library Events
Informing and inspiring more than 5 million visitors since opening in 1991, the Ronald Reagan Presidential library museum is a must see. Perched on a mountaintop with sweeping views of the surrounding mountains and Pacific Ocean the library is home to 24 different galleries, a replica of the oval office and offers great event space such as dining under Air Force One.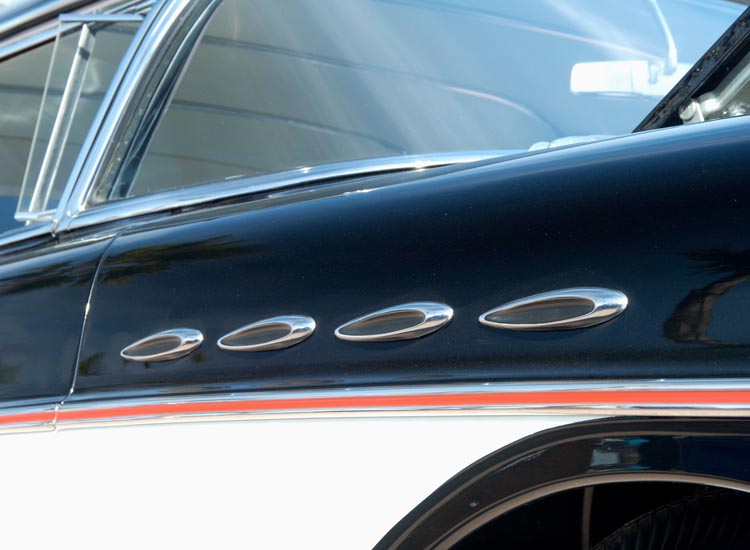 Mullen Auto Museum
Explore the largest private collection of Bugatti in the world. Private tours or dinner amongst the cars is an experience not to be forgotten. Whether you are a car aficionado or not, this exclusive and expansive collection is quite impressive.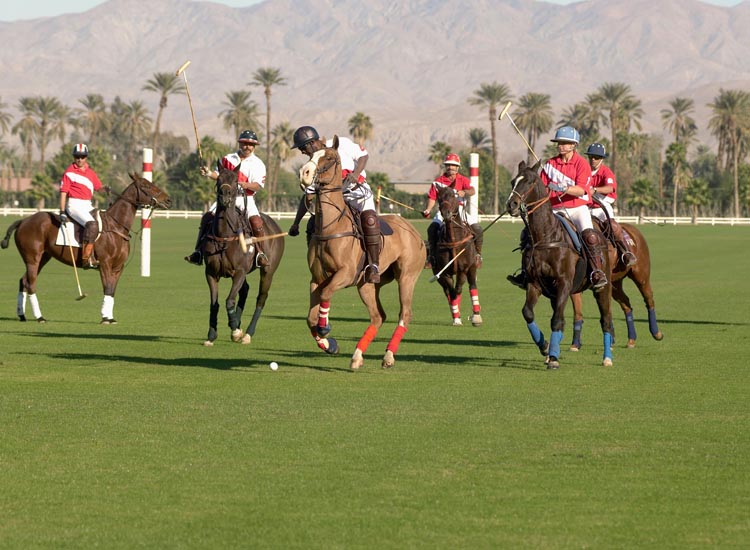 Santa Barbara Polo Grounds
The art and luxury of polo has long been celebrated at the Santa Barbara Polo grounds. With its perfect location nestled between the coast and mountains the polo grounds offer an interactive experience. Whether you are spectating or divot stomping, the private polo match is exhilarating. Create a day or evening event highlighting ocean views with a tethered hot air balloon, or enjoy the scenery of the grounds and engage in pony and jockey meet and greets.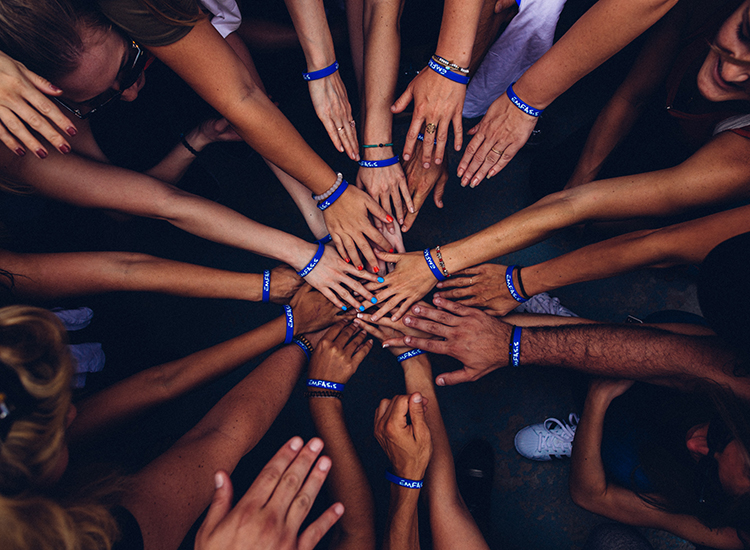 Great Race
From the minute teams are selected, they must rely on each other to achieve success. Each team will participate in a series of challenges and activities which have an attached point value. Which team will complete the race on time and achieve the highest score?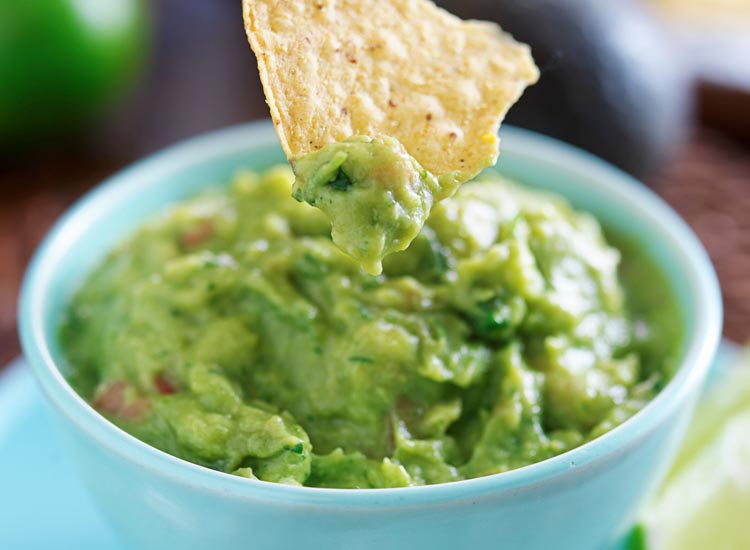 Guacamole & Salsa Fiesta Challenge
Teams will showcase their culinary and competitive spirit while working together to create their own brand of Guacamole & Salsa. Our chef-led teams will provide unexpected specialty ingredients that will foster collaboration and uncommon thinking on a common condiment. Presentations to a panel of judges will determine the winner.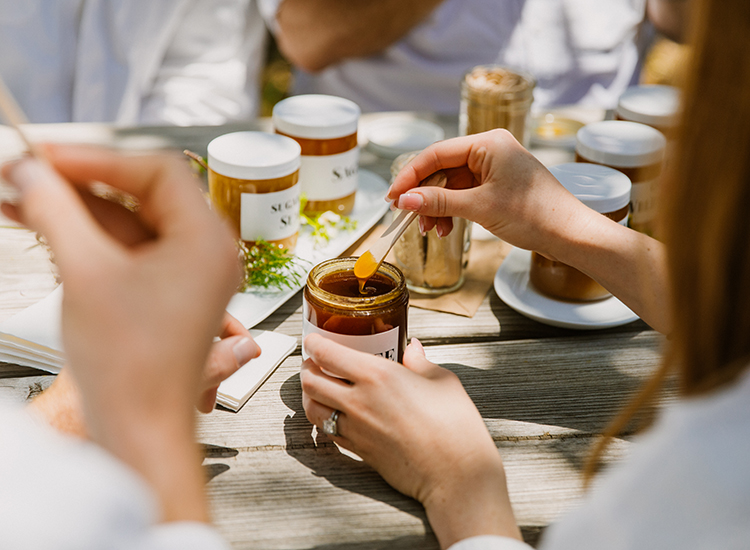 Honey Tasting Competition
Your group will be divided into teams and their tasting palates will be put to the test. Each team will compete in a blind tasting of 9 different Southern California honeys, each with a very distinct taste. The teams will then collectively guess the type of each honey from a list of 20 different options.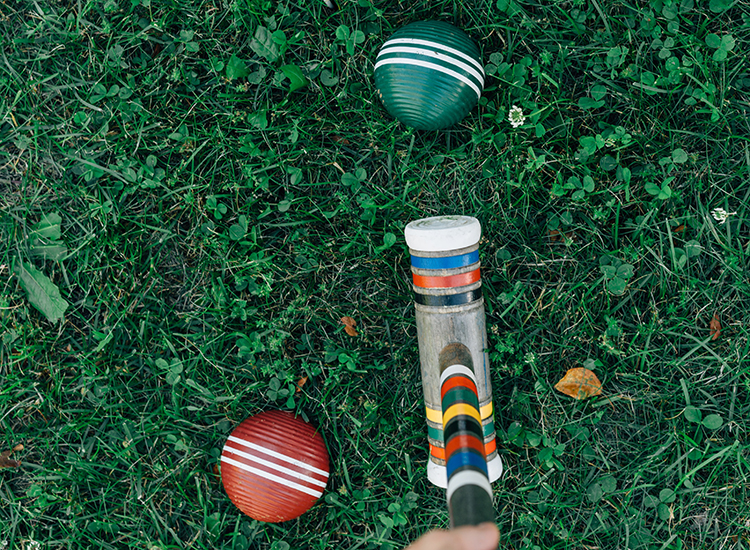 Lawn Games
Classic games such as Corn Hole, Ladder Ball, Croquet, and Giant Jenga will be arranged in the location of your choice. Guests can enjoy leisurely games or show off their competitive nature.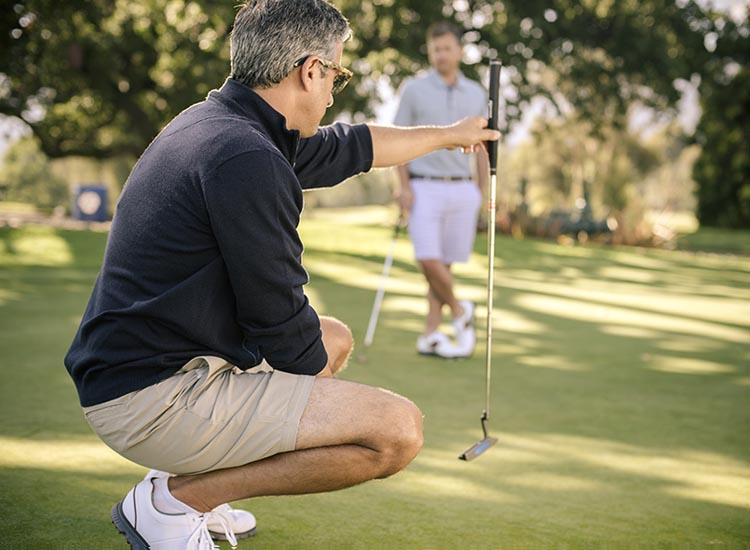 Golf Tournaments
Home to 7 PGA tournaments and many charitable golf events, the Ojai Valley Inn is the perfect setting for a challenging, yet rewarding group golf event. Our tournament directors will help orchestrate a tournament that best suits your players skills and integrate competitive challenges within the 18 hole course. Expect a flawless execution from planning, cart organization, gift distribution, and scoreboard management. Also available at the 18th hole is a tournament event area where you can watch the finishers come in after their round.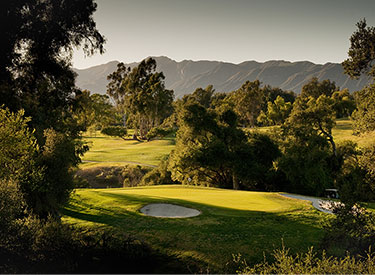 9 Hole - Executive Golf Challenge
If time does not allow for a full 18 holes of golf, integrate our popular 9 hole golf challenge into your next group meeting or retreat. Orchestrated by our team of tournament directors we can plan a fun and competitive 2 hour activity that is sure to build teamwork and excitement. Competitive challenges woven within the 9 holes are available.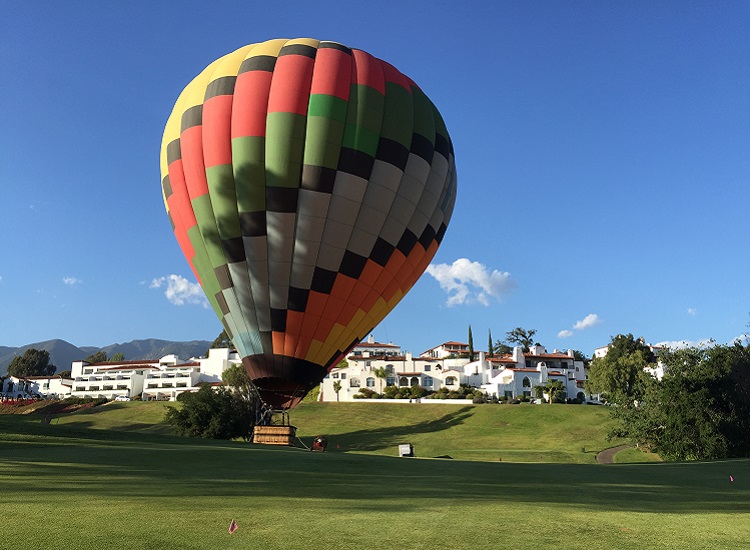 DMC Partnerships
The breathtaking scenery of Ojai has long inspired generations of artists and free-thinkers. With this theme, guests experience a most exquisite, artistic evening. Guests become the 'masterpieces' of the event with oversized picture frames for photo ops and living statues all throughout the reception and dinner area. This event pays tribute to the one-of-a-kind art festival, where the art comes alive!
Master of Success
The breathtaking scenery of Ojai has long inspired generations of artists and free-thinkers. With this theme, guests experience a most exquisite, artistic evening. Guests become the 'masterpieces' of the event with oversized picture frames for photo ops and living statues all throughout the reception and dinner area. This event pays tribute to the one-of-a-kind art festival, where the art comes alive!
Orchard Lawn & Pergola
Located on property is our acre Orchard Lawn and Pergola. This is a magical location with fruit trees, fresh herb gardens, twinkle lights and an open canvas for your imagination. This venue caters to many group sizes and many different events.
Topa Mountain Winery
Our neighbor, the Topa Mountain Winery, is the perfect setting for groups of 100 or more that are seeking an authentic California wine experience. Explore acres of vines, a grand tasting room, bocce courts and produce events with live entertainment up to 400 people. Ask you sales manager for more information on reserving the Topa Mountain Winery as part of your group program at the Inn.
Casa Elar
Our Mediterranean Estate is the ultimate luxury event venue. Beautiful landscape and fountains grace the grounds while the interior showcases many spaces to create an interactive evening of culinary exploration. Poolside dining, chef demonstrations, and an awe-inspiring view of the Ojai Valley make for an unforgettable setting for your event.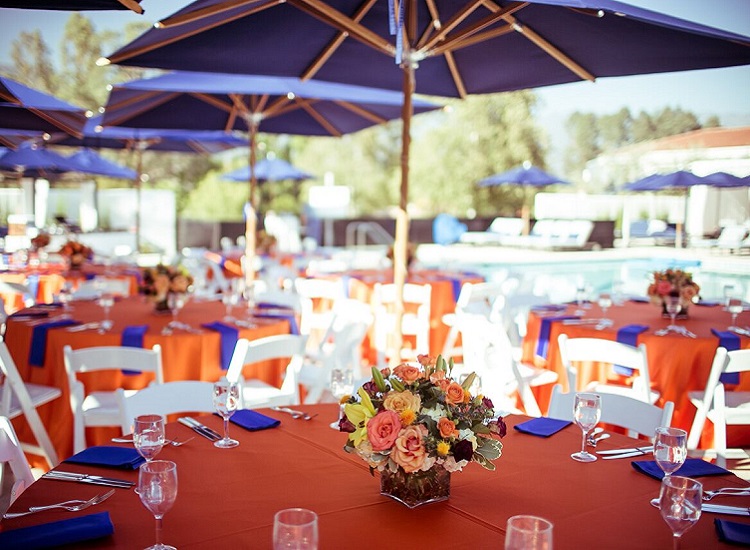 Pool Events
Introduce guests to the magnificence of the Ojai Valley with a welcome reception at one of two luxury pools. The Indigo Pool offers Pink Moment views, luxury cabanas with a modern aesthetics. The Pixie Pool can accommodate our larger groups with expansive deck space and creative seating.