Skip to Content
EXPERIENCE THE GOLF TRIP OF YOUR DREAMS
The world-class Ojai Country Club was one of the first great golf courses in Southern California. Designed and originally built in 1923 under the direction of George C. Thomas, Jr. and Billy Bell, the course was hailed as "a marvel of golfing architecture." Thomas, who also designed courses at the Riviera, Bel-Air and Los Angeles country clubs, had two initial considerations for the Ojai course: "...that the average golfer could enjoy his round without too great a penalty, and that a test must be afforded requiring the low-handicap man to play fine golf in order to secure pars."
A LEGENDARY HISTORY
In its eight decades, the golf course has been made even more famous by the pros and celebrities who have chosen it for exhibition play and competition. Jimmy Demaret and Doug Sanders have been resident pros, while Bing Crosby, Bob Hope, Will Smith, Kevin Costner, Michael Douglas and a host of Hollywood stars have visited over the years to play the course.
LEARN MORE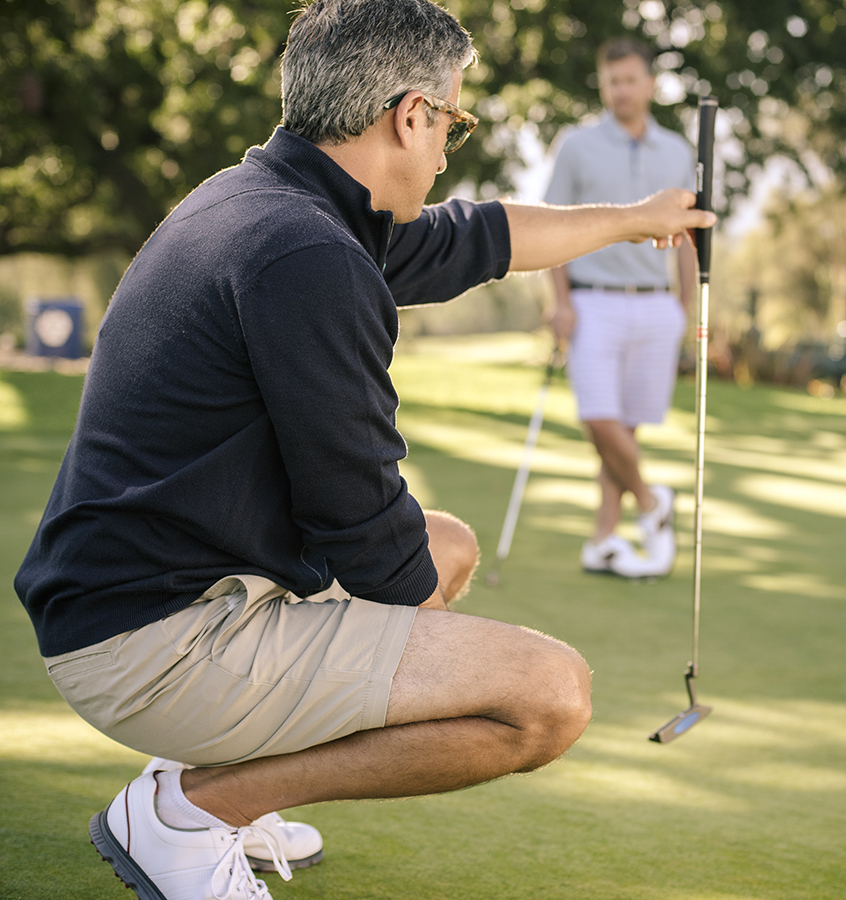 GOLF CLINICS
Our golf professionals are handpicked and trained in the tradition of guest service and individualized attention. Whether you're an experienced player or a true novice, our professional instructors will help you take your game to the next level.
Our Current Golf Clinics:
THURSDAY - PUTTING FUNDAMENTALS
FRIDAY - CHIPPING FUNDAMENTALS
SATURDAY - FULL SWING FUNDAMENTALS
SUNDAY - PUTTING FUNDAMENTALS
All clinics start at 11:30AM and last 30 minutes. $20 per clinic.
Registration is required with the Golf Pro Shop by 10:30AM.
For additional questions, please call our Golf Pro Shop: 855.666.7811.